Fri Feb 13, 2009 at 13:00:00 PM EST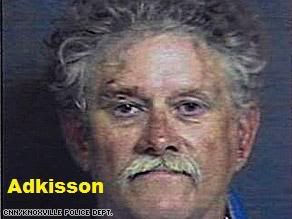 Back in July of last year, Jim Adkisson, 58, opened fire with a shotgun during an event at the Tennessee Valley Unitarian Universalist Church, where more than 200 people were attending a performance of "Annie"). It was also later learned that the Knoxville congregation had also recently put up a sign to publicly welcome LGBTs to worship.

When law enforcement officials searched Adkisson's home, they found "Liberalism is a Mental Health Disorder" by radio talk show host Michael Savage, "Let Freedom Ring" by talk show host Sean Hannity, and "The O'Reilly Factor," by television talk show host Bill O'Reilly.